What Are Options Mastery Strategies?
Mastery strategies are strategies that have been shown to work well when applied in a certain way. These strategies are built upon the foundation and advanced concepts of options trading. A strategy works on a set of criteria and If-Then rules. It provides a structure and a framework for making trading decisions. A strategy helps take a lot of the guess work out of the decision making process and provides rules that you define in advance which help keep you honest with your risk factors, allocations and positions.
As a master trader you will want to use a wide variety of tools and methods at different times. The bigger your arsenal of tools and methods the better equipped you are to take advantage of changing market conditions and different situations. That's what Mastery Strategies are for – to provide you with practical tools and methods.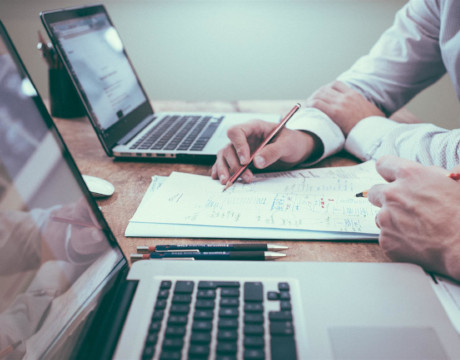 Individual Strategies
AdjustMax
If there's one thing that is a barrier to becoming a confident and successful Options expert, it's mastering the art of adjustments.
IncomeMax Straddles
Creative exploitation of straddles and strangles for both high and low volatility scenarios. Quicker turnarounds with income generation.
WeeklyMax
Create a consistent weekly income by taking maximum advantage of the unique features weekly Options in a smart way.
CondorMax
Every options trader loves Iron Condors, but many don't fully understand its downsides. CondorMAX is an innovative, elite approach for Iron condors to minimize risk.
SwingTradeMax
This strategy helps Identify trade opportunities that last 1 to 4 weeks using highly targeted signals, customized indicators and a sound trade management plan.
DayTradeMax
A methodology to unlock Intra-day trading opportunities. Uses commonly available Technical Indicators, that are highly customized to produce the best "trading signals".
EarningsMax
All stocks report earnings every quarter. Use Options to take advantage of these events in unique and creative ways, capitalizing on the The Volatility explosion and the Volatility crush.
IncomeMax Spreads
Advanced income techniques that can be turned around once a week, using both Debit and Credit Spreads supported by deep dive analysis of the success factors.
ETFMax
Low risk high reward investing using ETFs. ETF have an image of being boring instruments. But, as you'll find out, nothing could be further from the truth.