Welcome to Option Tiger !
OptionTiger is the most comprehensive community for all things options trading related. Here you can join other successful traders, and get free and unlimited access to tons of resources for all skill levels. Options are all about gaining an edge in your trading techniques, and gaining a deep understanding of the works. No matter what level you are currently at, we have what you need to further your options trading skills and become a master.
If you are just starting your Options Journey, here is how and where to start:
Free Courses
We offer 3 comprehensive free courses for each trader level - beginner, intermediate and advanced. We recommend starting with these courses according to your trading level to cover all your bases.
E-Book
We offer 2 FREE E-Books that will help you learn the fundamentals of options trading at your own pace covering "Technical Analysis" and "The 7 most common mistakes" traders make and how to avoid them.
Blog
The blog is a great place to learn about options trading and markets. Sign-up to get options trading updates directly to your email and get acquainted with all things options related on a continuous basis.
Webinars
Every month we offer 3-5 FREE webinars that tackle the challenges of options trading. It's a great place to see with your own eyes how options trading is done and get answers to any questions you might have.
Videos
This section has tons of free videos about a variety of subjects you can learn from, including live trades and much more. The videos are divided into categories so you can easily find what you are looking for.
Courses & Products
Our products include comprehensive courses for all trading levels. For advanced traders, we have 10 special investing strategy courses (Options Mastery) providing even more tools to gain an edge in the market.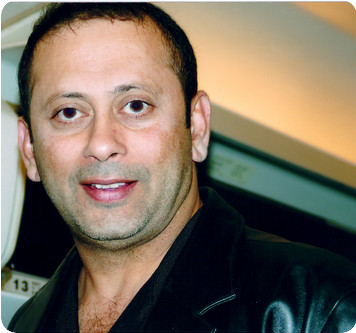 About Hari Swaminathan
OptionTiger is founded by Hari Swaminathan, an entrepreneur, and a self-taught Options Mentor for almost 10 years. Hari has created 40+ free and paid Option Trading courses, developed proprietary trading strategies for advanced traders, and continues to publish insightful commentary of the most important issues in financial markets, options trading and investing at the OptionTiger Blog.
Hari has a Bachelors degree in Engineering from India, and MBA degrees from Columbia University in NYC and London Business School in the U.K.