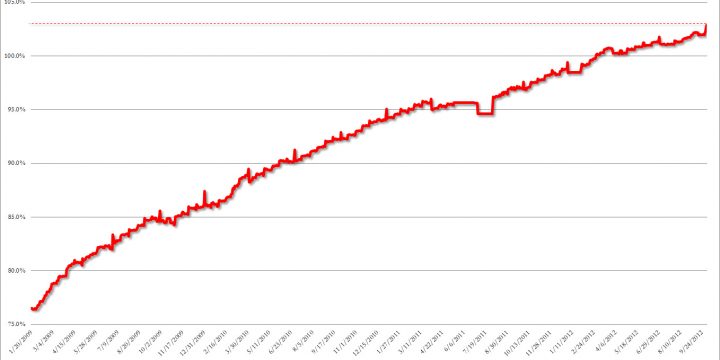 U.S. Debt-to-GDP ratio just went over 100%
Zerohedge has an article today on the U.S. Debt to GDP ratio crossing the 100% mark. This is a result of a couple of gimmicks at the fiscal year end. (The US Fiscal year runs from Oct 1 thru Sept 30).
Important points –
– Total Debt increase was surprisingly low at $50B for the month of September
– Magically, $93B worth of debt was issued on the first day of October
– US Q2 GDP was revised lower by $20B
– Estimates for Q3 GDP now squarely places the Debt-to-GDP- ratio at 103%.
– Scariest of them all – Debt-to-GDP-ratio is increasing at a rate of 1.5% per month
Talk about being worried about the fiscal cliff which is only expected to impact the debt by about $200B a year.
---
Share this Article
---